For one reason or another, there is a desire to replace a computer, laptop or smartphone. The main reasons are outdated hardware or the emergence of new tasks for which your PC is not suitable. In order to partially offset the financial costs of buying a new computer assembly or the latest iPhone model, old hardware is often put up on bulletin boards. In this article, we will look at the main aspects of successfully selling electronics on bulletin boards. You will learn from the article how to submit a product as a rule so that users want to buy a smartphone or PC
How best to sell electronics: assembly or spare parts
Depending on the situation, the question may arise how best to put up electronics for sale: a complete assembly or each component separately (does not apply to smartphones, it is better to sell them as a whole). In this case, everything will depend on the condition and age of the iron. If you want to sell a processor, video card, RAM from a computer 10 years ago, then the chances are very small. Here, the only option is to sell them for nothing, since the competition is simply gigantic. Bulletin board users will only buy a 10-year-old computer in a complete assembly, not individual obsolete components. Video cards, processors and RAM from computers of a recent release can be sold for a decent price.
Separately, it should be said that not all laptops, unlike computers, can be disassembled into basic components, since processors in most cases are soldered into the motherboard. Therefore, it is necessary to check the laptop for the presence of a removable chip. A similar situation will arise if you have an integrated video card, the removal of which is impossible for an ordinary user.
Decide on a price
It is very important to choose the right price for the sale. To do this, you need to study the cost of your conditional Iphone model on marketplaces and message boards. As a rule, smartphones purchased several years ago will fall in market value from 20% to 35%, so this should be taken into account when pricing. It will not make sense for users to buy an Iphone at a price higher than on marketplaces, since people come to message boards in order to save money. Plus, used electronics are bought by people who have a good knowledge base and they will not be led to inflated prices.
A similar situation occurs with laptops and computers. The fall in prices is associated with the release of new components, after which manufacturers reduce the cost of older models. If you've listed a fairly new Lenovo model, you can drop the price just below the market price. In this case, the likelihood that someone will buy a laptop is quite large. The only possible reason for wanting to buy a laptop at a slightly inflated price is the lack of a new device on the market.
Preparing to sell a PC
Before placing an ad, a number of manipulations should be done to bring a laptop or PC into a presentable appearance. You need to replace the thermal paste and clean the system unit. On the Internet there are many guides on how to do this and your costs will be minimal.
You also need to clear the hard drive of personal data before the device gets to another owner. For example, there is a free CCleaner program that will allow you to erase disk data without the possibility of recovery through tools. It is advisable to use the cleaning mode through 7 approaches: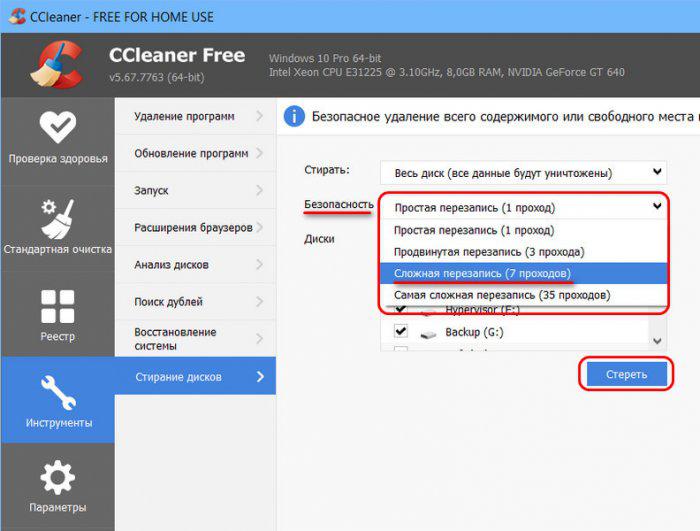 The next step in preparation will be photos and screenshots. You will need to photograph the appearance of the device or component from different angles. First you need to wipe the case and the screen with special means. If there are damages on the body, scratches, chips, they should be photographed separately and indicated in the description. They do not affect the performance of other working qualities, but they will add to your honesty. Accordingly, there will be more confidence in you, which will increase the desire to buy a smartphone, laptop.
You also need to take a screenshot with the characteristics of a laptop or iPhone. Take screenshots of important information only.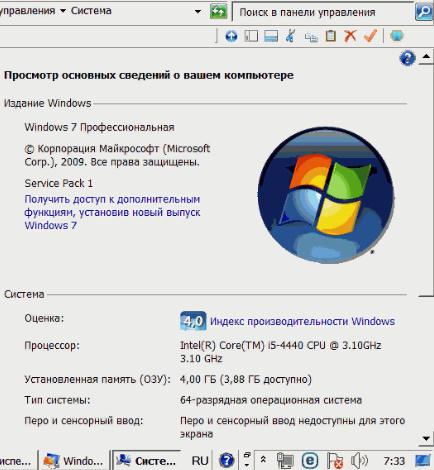 Detailed description of electronics
The last stage is a detailed description of the characteristics, how the device was operated, the regularity of replacing thermal paste, repairs, and so on. You need to specify the model of the laptop, Iphone, PC assembly in the name. If you changed or added any components, you should write about it. If there is a warranty, it is worth mentioning this, it will increase the chances that someone will buy an Iphone. A detailed description will play a big role in the desire to buy an iPhone or computer. Here is an example of a reasonably good description:
Describe what tasks the device can handle: video games, graphics, office. If you are selling a gaming PC, indicate the possibilities in fpc in different video games. If you have set a low price, state the reason. Using our recommendations, you can create a competent ad that will attract users.
Decided to sell your phone or computer? Place your ads with us, absolutely free.