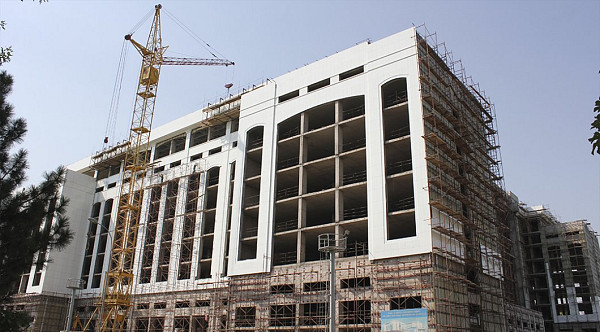 Almaty banned the construction of a hotel complex in the historical center of the city.
At a meeting with the mayor of the city, a resident of Almaly district asked Yerbolat Dosayev about the fate of the construction site at 313 Mukanova Street. «We are asking for the construction of a 14-storey hotel complex. The fact is that the customer submitted a project that does not correspond to fire safety, insolation, number of floors and other parameters. Despite all these omissions in the projects, the customer did not submit the corrected documents to the town planning council. However, on the almatygenplan website.kz this project is marked as "approved".
Please help us solve this problem,» he said. In response, the head of the Department of Urban Planning and Urban Planning Almaskhan Akhmedzhanov assured that officials had banned construction.
«The council has already tried to approve this facility several times. We categorically refuse architectural and urban planning work on a preliminary project. There were several lawsuits until permission was given. Currently, construction is not underway,» he said.
Akim Dosayev said that this problem will be under control.
«I keep this issue under control of the head of the Department of Urban Planning Control of Almaty. So far there are no prerequisites for concern about the object under construction,» the head of the metropolis said.