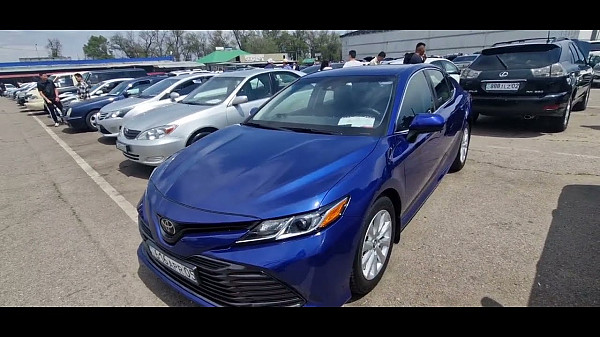 Kazakhstan car market 2023: Top sales, global partnerships and an electric car boom.
This year, the automotive industry of Kazakhstan continues to develop actively, attracting the attention of both local motorists and foreign automakers. There is an extensive network of car dealerships in the country, offering a wide selection of cars, including new and used cars. Important aspects of the market are the import and export of cars, as well as the rapid growth of the electric vehicle segment.
Data for the current year indicate a constant increase in the import of cars to Kazakhstan. Local motorists are showing interest in foreign brands and models. As the expert of the automotive market Alexander Ivanovich emphasizes, the import of cars into the country continues to increase due to the attractiveness of foreign brands such as Toyota, KIA and Hyundai with their high reliability and advanced technologies.
As for the export of cars, there has been a slight decrease this year. However, local producers, including SaryarkaAvtoProm, are actively developing their export opportunities. Dmitry Smirnov, an expert on automotive exports, emphasizes that global trends and competition affect exports from Kazakhstan. Nevertheless, local producers are successfully strengthening their positions in the international market, actively developing their export activities.
This year, the segment of electric vehicles continues to grow and is attracting more and more attention in the automotive market of Kazakhstan. The ever-growing demand for electric vehicles is stimulated by the government, which is actively developing the infrastructure of charging stations and providing benefits to buyers of electric vehicles. Aliya Nurzhanova, an expert in the field of electric vehicles, notes that interest in electric vehicles in Kazakhstan is growing from year to year, and the government is creating favorable conditions for the development of charging station infrastructure, contributing to the further expansion of the electric vehicle market.
Regarding the sales leaders, experts highlight such models as Toyota Camry, Hyundai Tucson, KIA Sportage, Ford Focus, Nissan Qashqai and others. However, according to experts, the sales rating may vary depending on consumer preferences and model range updates.
In general, this year the car market of Kazakhstan continues to demonstrate dynamic development, attracting the attention of local and foreign motorists. The increasing demand for foreign cars and models, the active development of the electric vehicle segment and the efforts of local manufacturers in the field of export create favorable conditions for the further growth of the automotive industry in the country.